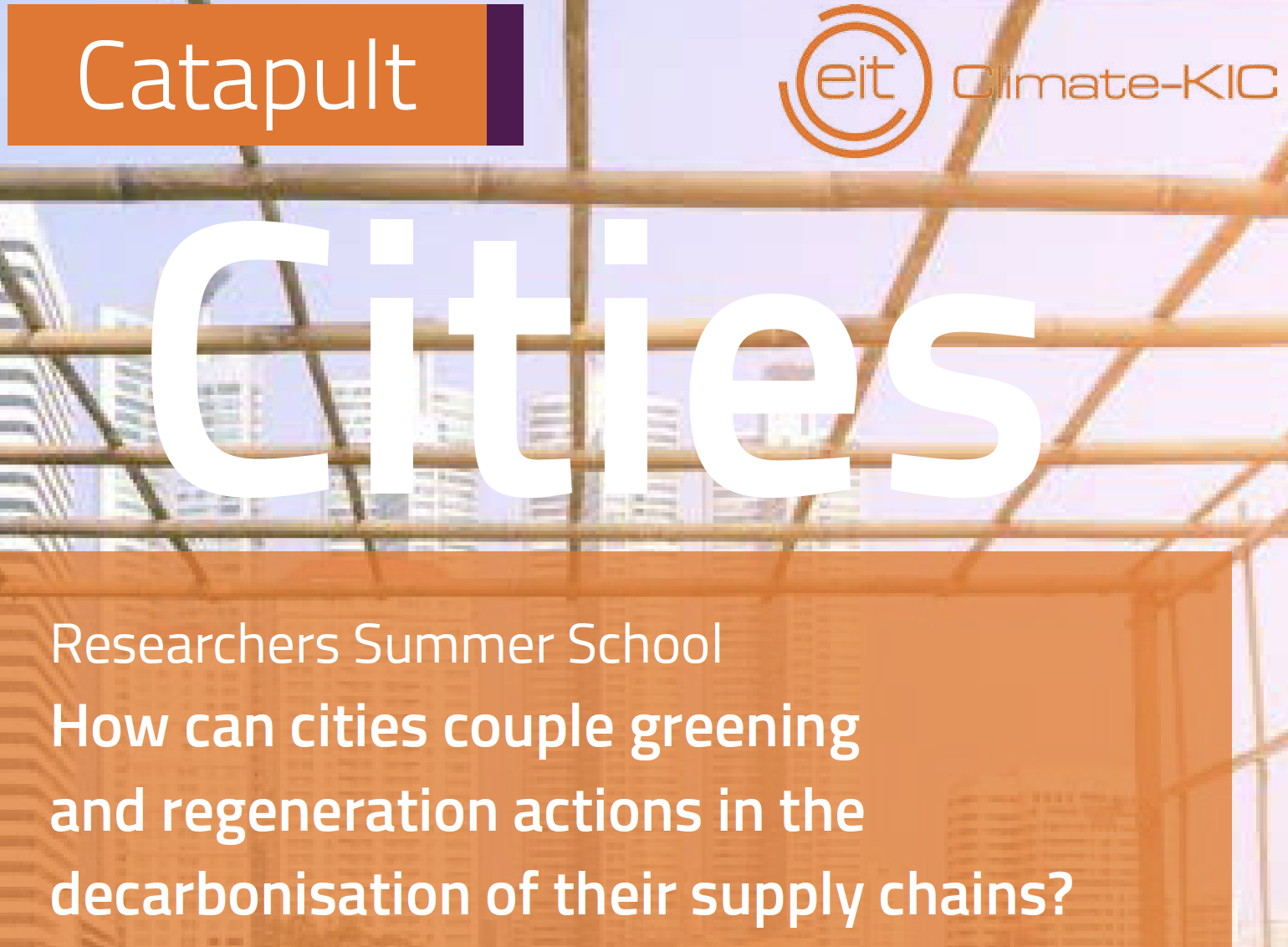 Yesterday was the kick-off of the "PhD CATAPULT District regeneration - decarbonising supply chains", under the CLIMATE KIC programme. It will take place between 7-19 July 2019, in Bologna in the first week, and in the FCT NOVA in the second week (15-19 July). Further details are available here.
It is an organization of CENSE / Department of Environmental Sciences and Engineering and the Department of Mechanical and Industrial Engineering from FCT NOVA, besides the Università di Bologna. The objective is that the 20 participants develop concrete proposals for the case studies (one in Bologna and the other in Almada), focusing on the following question: 
How can cities combine green areas and urban regeneration actions with the decarbonisation of their supply chains?
Participants will work with the two municipalities and companies in the area of supply chains and will have direct contact with several local agents in each city. On Friday, July 19 between 14.00-18.00, the 5 teams will present their solutions in pitches of 15min.
We had almost 100 candidates from 32 countries for our 20 vacancies. We accepted 20 participants from 14 nationalities including 7 EU countries and Brazil, India, Mexico, Russia, Thailand, USA and Venezuela. The participants have a very robust and varied profile in the areas of architecture and urban planning, supply chains and energy planning. We believe it will be an excellent opportunity for Bologna and Almada to develop innovative and multidisciplinary solutions for the two case studies. For example, we have participants working for ICLEI and UN-HABITAT, as well as PhD students in advanced stages.