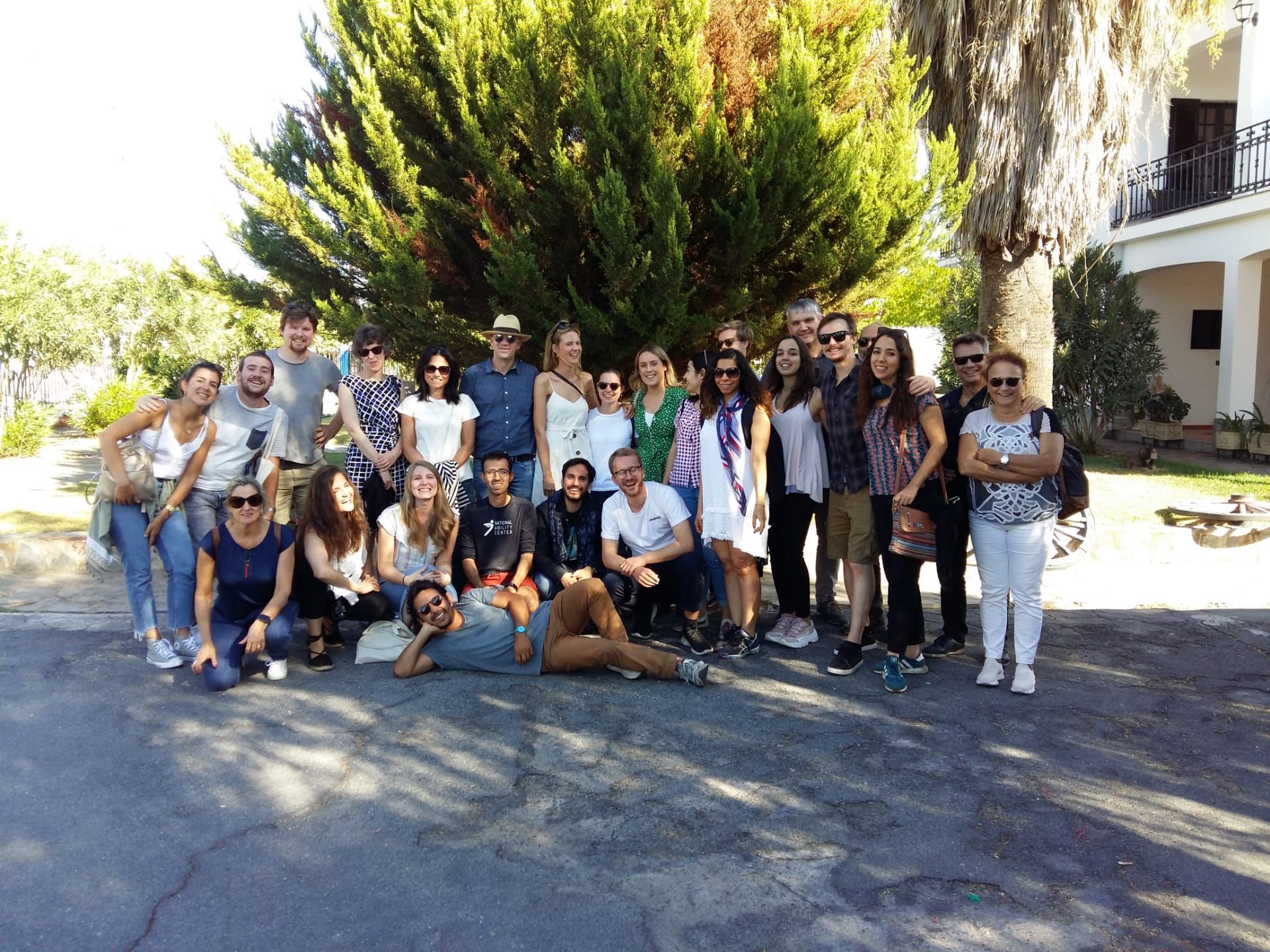 The 3rd workshop of the MSCA-ITN funded project titled "Circular Economy: sustainability implications and guiding progress (CRESTING)" was held between 22nd – 27th of September in Lisbon, organized and hosted by CENSE and FCT NOVA.
It began with each of the 15 Early Stage Researchers (ESRs) from 8 universities across Europe, including Hinrika Dröge, Natacha Klein and Katelin Opferkuch from CENSE, presenting the progress made in their individual research positions. Following this, the ESRs presented draft papers for review and feedback to the group, during an intensive academic writing workshop. With the central theme of the workshop being "Public sector and the Circular Economy (CE)", invited speakers from the Portuguese Ministry of Environment and Energy Transition, Ministry of Defense and Lisbon Municipality presented the achievements and challenges of various levels of the Portuguese public sector in regard to CE related activities and initiatives. In addition, Cristina Rocha, researcher from CENSE, explained several circularity initiatives like projects and practices with the private sector. This workshop concluded with an excursion to the Esporão winery to showcase practical examples of circularity efforts in Portugal. Additional activities of the workshop included training sessions on participatory research methods, including visioning, with the participation of Rita Lopes and Pedro Clemente from CENSE, and design thinking with Guilherme Victorino from NOVA IMS.
The workshop was held in Room "O Século" of the Ministry of the Environment and Energy Transition that is also a partner of the project. 
CENSE members that organized the event: Tomás Ramos, Sandra Caeiro, Hinrika Dröge, Katelin Opferkuch, Natacha Klein, Mahsa Mapar, Cristina Rocha.
Other CENSE members that participated: Pedro Clemente, Rita Lopes.
Check the video of the CRESTING workshop here!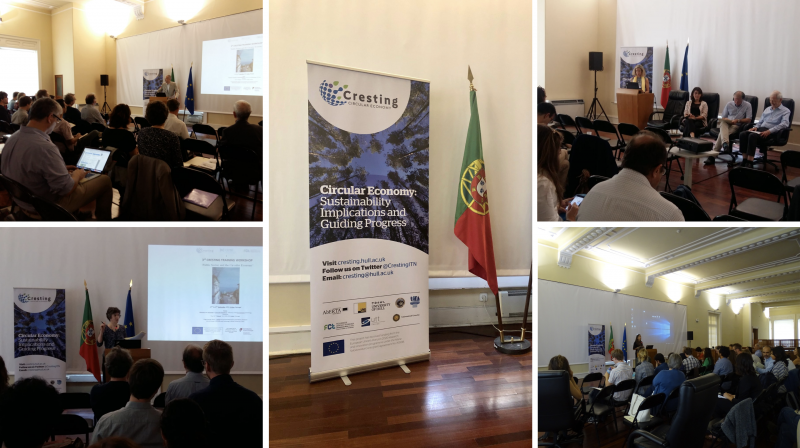 Figure 1. Talks by Tomás Ramos and Sandra Caeiro (CENSE, FCT NOVA), coordinators of the project in Portugal, Pauline Deutz (University of Hull), coordinator of the project and Alexandra Carvalho, General Secretariat of the Portuguese Ministry of the Environment and Energy Transition.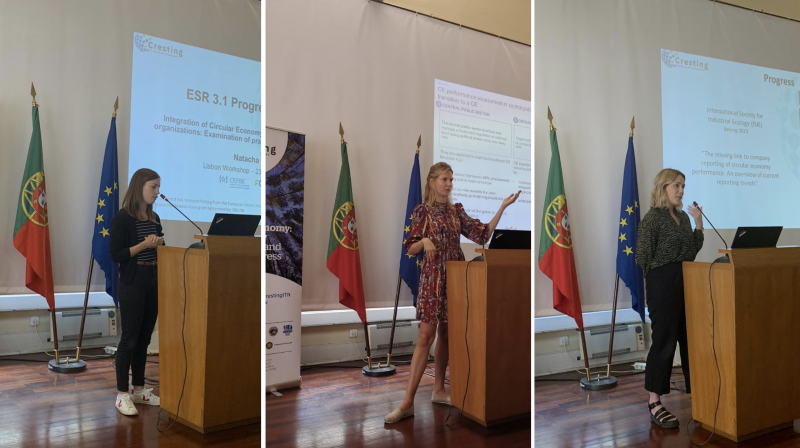 Fig. 2. CENSE PhD students Natacha Klein, Hinrika Dröge and Katelin Opferkuch presenting their progress.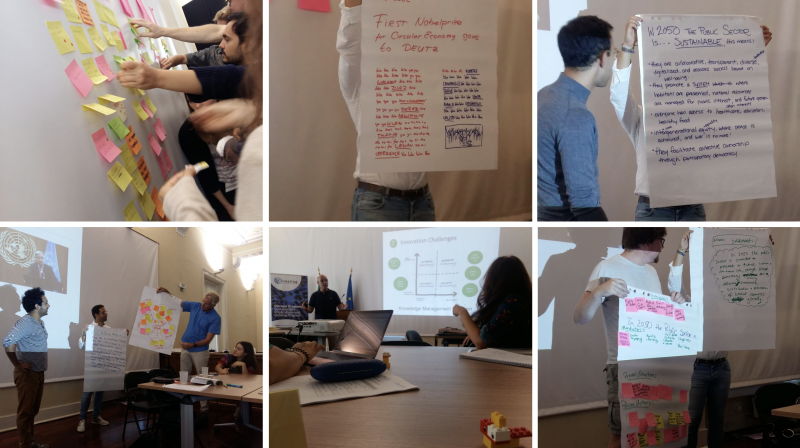 Fig. 3. Workshops on Visioning with Rita Lopes and Pedro Clemente (CENSE, FCT NOVA), and on Design Thinking with Guilherme Vitorino (NOVA IMS).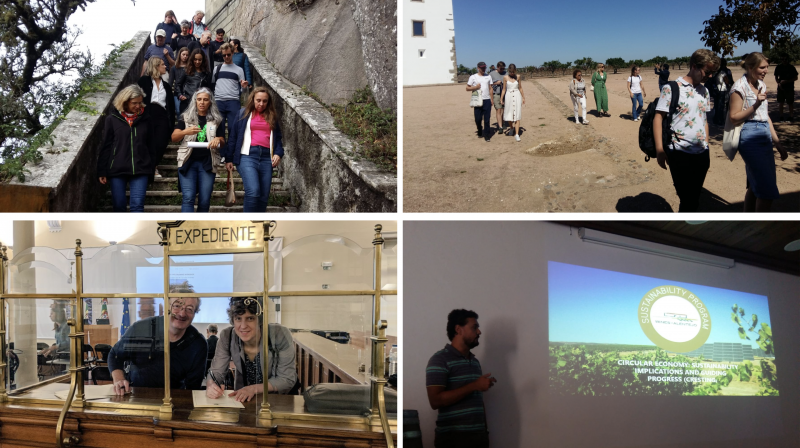 Fig. 4. Field trips and other social moments.
On the media: 
RTP3 program "Europa Minha" - Tomás Ramos on "Minuto Europeu" (28th September 2019)
RTP2 program "UAb Magazine" - reference to the CRESTING workshop (11th October 2019)