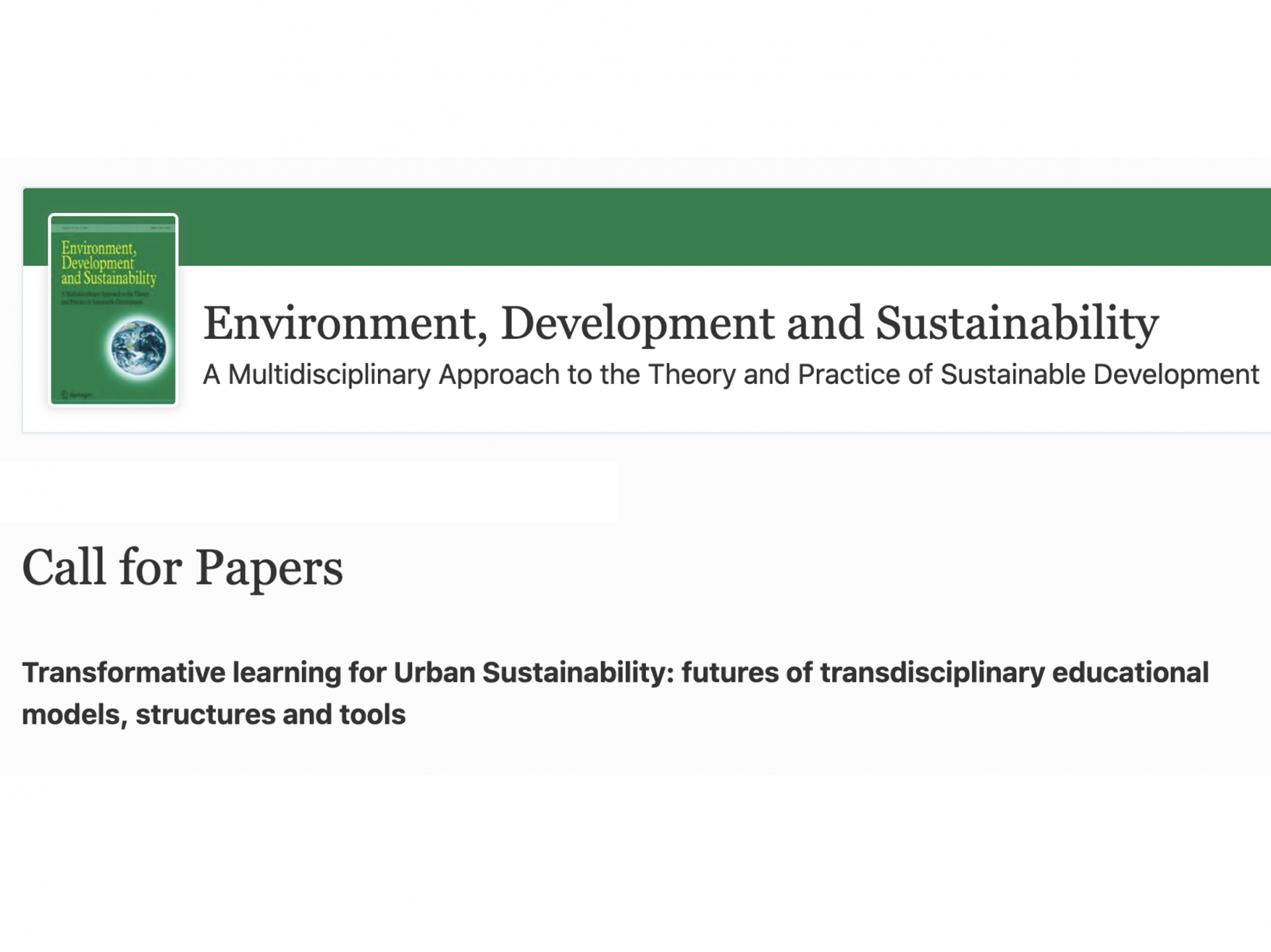 Special Issue "Transformative learning for Urban Sustainability: futures of transdisciplinary educational models, structures and tools"
Guest Editors:
Prof. Dr. Giulia Sonetti (Politecnico di Torino and Università di Torino & CENSE, FCT NOVA)
Dr. Bianca Vienni Baptista (ETH Zurich)
The aim of this Special Issue is to explore to what extent and how inter- and trans-disciplinary research, methods, tools and practices of education and transformative learning can contribute to addressing the future developmental and societal challenges in the realm of urban sustainability transitions.
More specifically, this Special Issue aims at identifying practical solutions and future scenarios to overcome the actual barriers to AHSS integration in interdisciplinary and transdisciplinary research towards the transformation of the current educational systems in the realm of urban sustainability transitions. Contributions to this Special Issue may address any of the following topics:
Exercises for "thinking outside the box" involving students, business, NGOs and citizens at various educational levels (local, national or global learning communities, online learning communities) to bear fruitful largely in the present, question dominant axioms and assumptions and deal largely with complex, interconnected problems.

Novel interdisciplinary and transdisciplinary methods and tools introducing the concept of transformative learning in foresight and co-design scenarios.

Discussions of what kind of inter/trans-disciplinary educational tools and approaches can support and improve sustainability in the realm of urban transitions.

Analyses of the post-COVID19 educational needs in the anticipation and the management of sustainability issues such as the ruling of global education in a remote mode, in context-based and future-oriented perspectives.
For further details on the submission process, please see the instructions for authors at the journal website  and check the full description of the call.
Deadline for manuscript submissions: 31st March 2021.
If you wish to check if your manuscript fits for this Special Issue prior to submission, you are welcome to send a tentative title and abstract and you will receive feedback shortly. Send your questions to giulia.sonetti@gmail.com and bianca.vienni@usys.ethz.ch