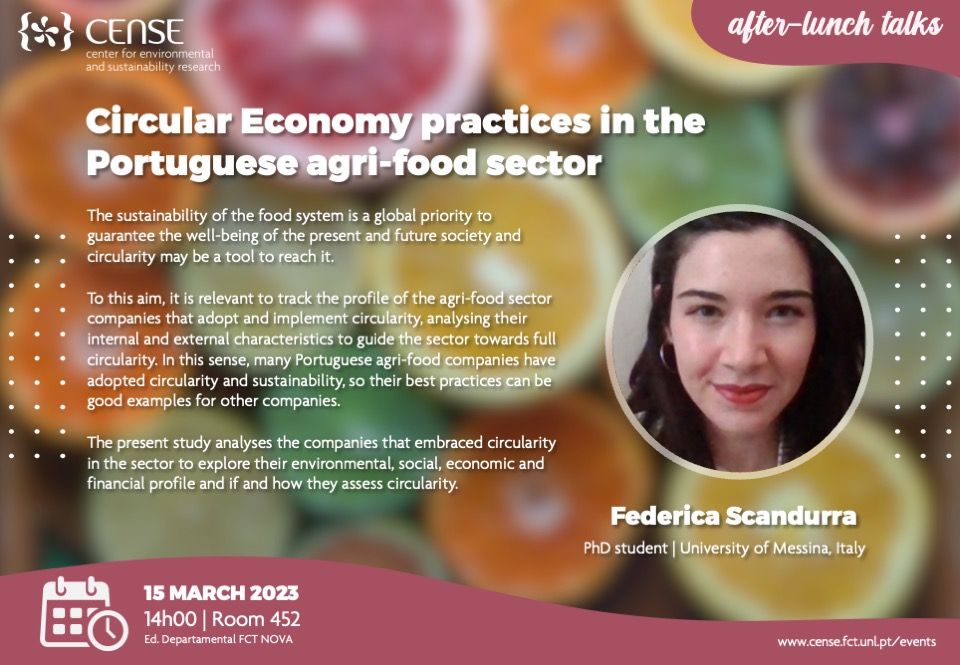 "Circular Economy practices in the Portuguese agri-food sector" with Federica Scandurra.
The sustainability of the food system is a global priority to guarantee the well-being of the present and future society and circularity may be a tool to reach it.
To this aim, it is relevant to track the profile of the agri-food sector companies that adopt and implement circularity, analysing their internal and external characteristics to guide the sector towards full circularity. In this sense, many Portuguese agri-food companies have adopted circularity and sustainability, so their best practices can be good examples for other companies. 
The present study analyses the companies that embraced circularity in the sector to explore their environmental, social, economic and financial profile and if and how they assess circularity.
The talk will also be streamed online here: https://videoconf-colibri.zoom.us/j/95669105635