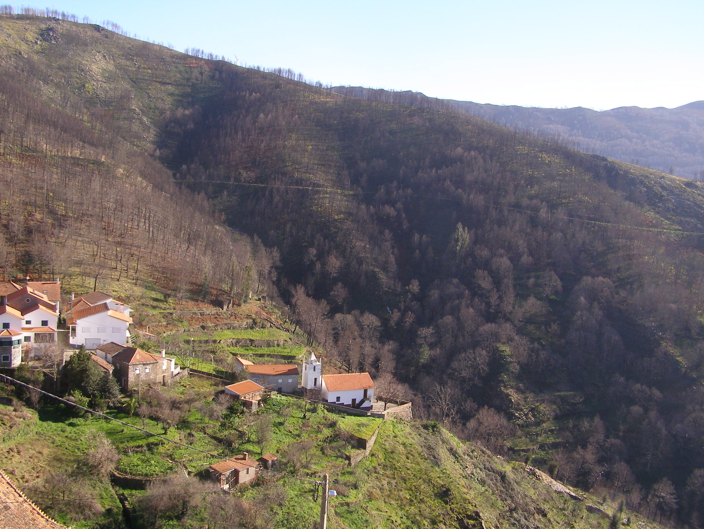 The call for the fund created for the "Program for payments of ecosystem services in rural settings" was announced on the 2nd September 2019 in Arganil by the Portuguese Minister of Environment and Energy Transition, João Pedro Matos Fernandes. Rui Santos (CENSE and project coordinator) presented the work developed by the consortium in this event.
In the first phase to be implemented in 2019, the program developed by the researchers, in collaboration with the Ministry for Environment and Energy Transitions and with local stakeholders, will be translated into an investment of more than 3,7 million euros to spend in reforestation projects between 2019 and 2038 in two pilot areas. This is the first time in Portugal that an ecosystem regeneration program is going to be developed for a long-term period (20 years), crucial for understanding the impact of the measures. The main goal is to regenerate burned and degraded forest areas by planting and protecting native species, such as oak and chestnut trees.
The first phase of the program involves a model of direct payments to land owners and land managers, for which they sign a 20 years contract, with a commitment to restore forest ecosystems and manage them to enhance the provision of ecosystem services in the defined areas. The owners that can apply at this time have to be part of the two pilot areas set to test this instrument in the interior of Portugal – Área da Paisagem Protegida da Serra do Açor and Parque Natural do Tejo Internacional.
The consortium for this project involved the School of Science and Technology from NOVA University Lisbon (FCT NOVA), the School of Agriculture (ISA) and Técnico (IST) from the University of Lisbon, the Faculty of Law from University of Coimbra (FD UC) and the University of Évora (UE).
Mention of the project in several national and regional news: