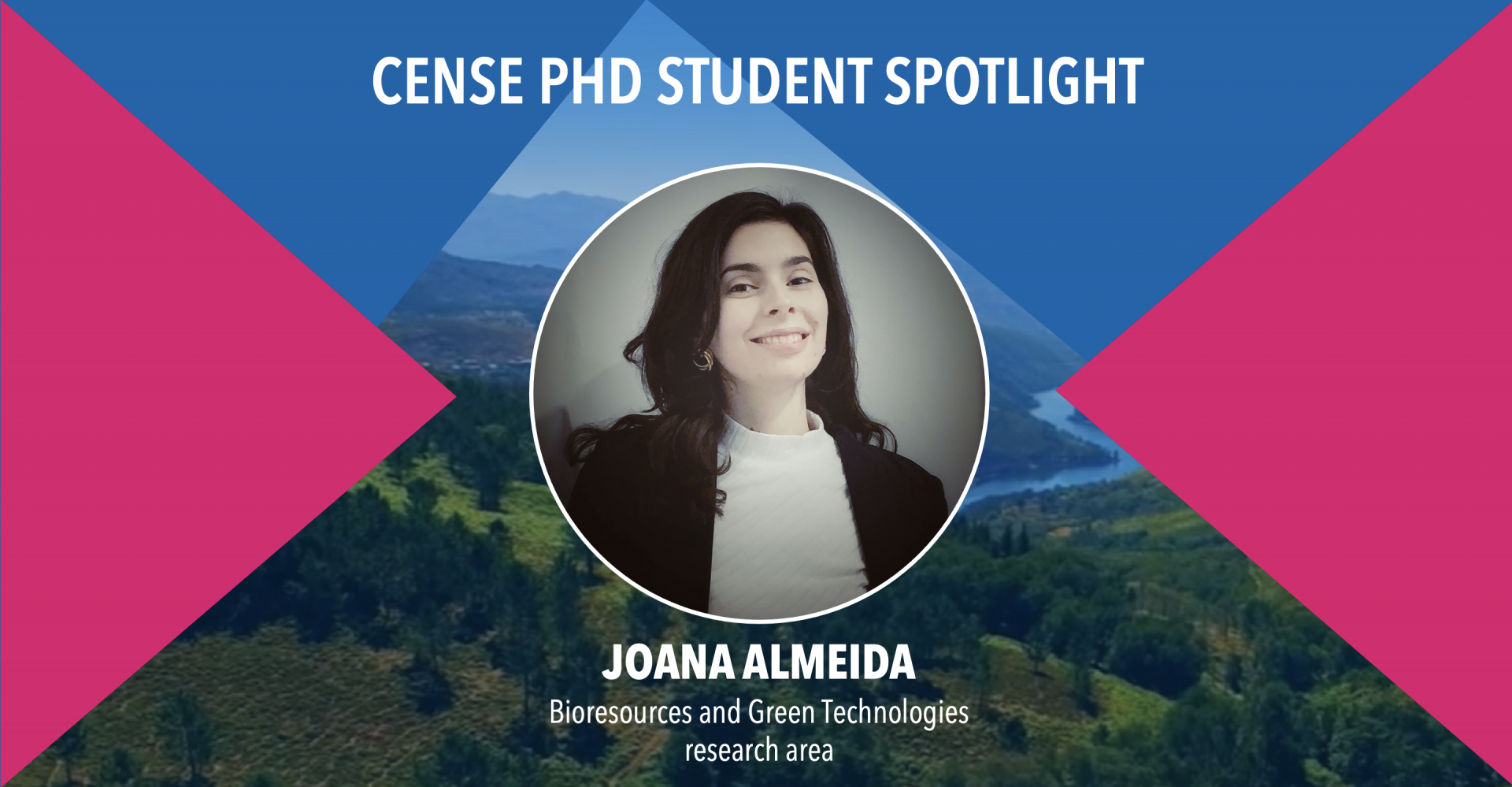 CENSE PHD STUDENT SPOTLIGHT
1. Tell us about yourself
My name is Joana Almeida, I am 28 years old and I am living in Lisbon. I have always been passionate about nature, animals and conservation. My interest in those matters was a motivation to deep my knowledge in environmental issues and to get me able to turn my believes in actions. In this way, I did my master's degree in environmental engineering, at NOVA School of Science and Technology, NOVA University Lisbon. In 2015, during my master thesis, I joined CENSE research group to study the use of the electrodialytic technology to extract organic and inorganic contaminants from sewage sludge. Currently, I am a Ph.D. candidate in the eco-construction and rehabilitation doctoral program, in civil engineering, at NOVA University Lisbon, where I have a straight collaboration with CENSE, in the department of environmental sciences and engineering.
2. What are you researching?
My research work is focused on the reuse of mining residues from the Panasqueira mine, that is located in Portugal. The research has been performed to assess the feasibility of applying the electrodialytic technology to mining resources for (1) the recovery of critical raw materials; (2) the removal of harmful compounds; (3) the recovery of  hydrogen that is inherently produced during the treatment and (4) the production of a suitable matrix for further reuse in the construction sector, promoting a circular economy approach. This work is being developed at NOVA University Lisbon and at the National Laboratory for Civil Engineering.
3. What impact on society would you like your research to have?
I would like to contribute to bridge the gap between academia and industries. In particular, I would like to show the potential to increase the sustainability in both mining and construction sectors by the reuse of secondary resources. This circular economy perspective could be key factor to open new market possibilities and leverage the eco-development of industrial sectors.
4. If you could pick one thing to change in the world, what would it be and why?
I am eager on moving actions to turn the world into a more sustainable, supportive, peaceful and fair place to live. If I could pick one thing, it would be to involve all the population in building prosperous, healthy and equitable societies, by providing education to every citizen in every society,  since "education is the most powerful weapon which you can use to change the world" (Nelson Mandela).