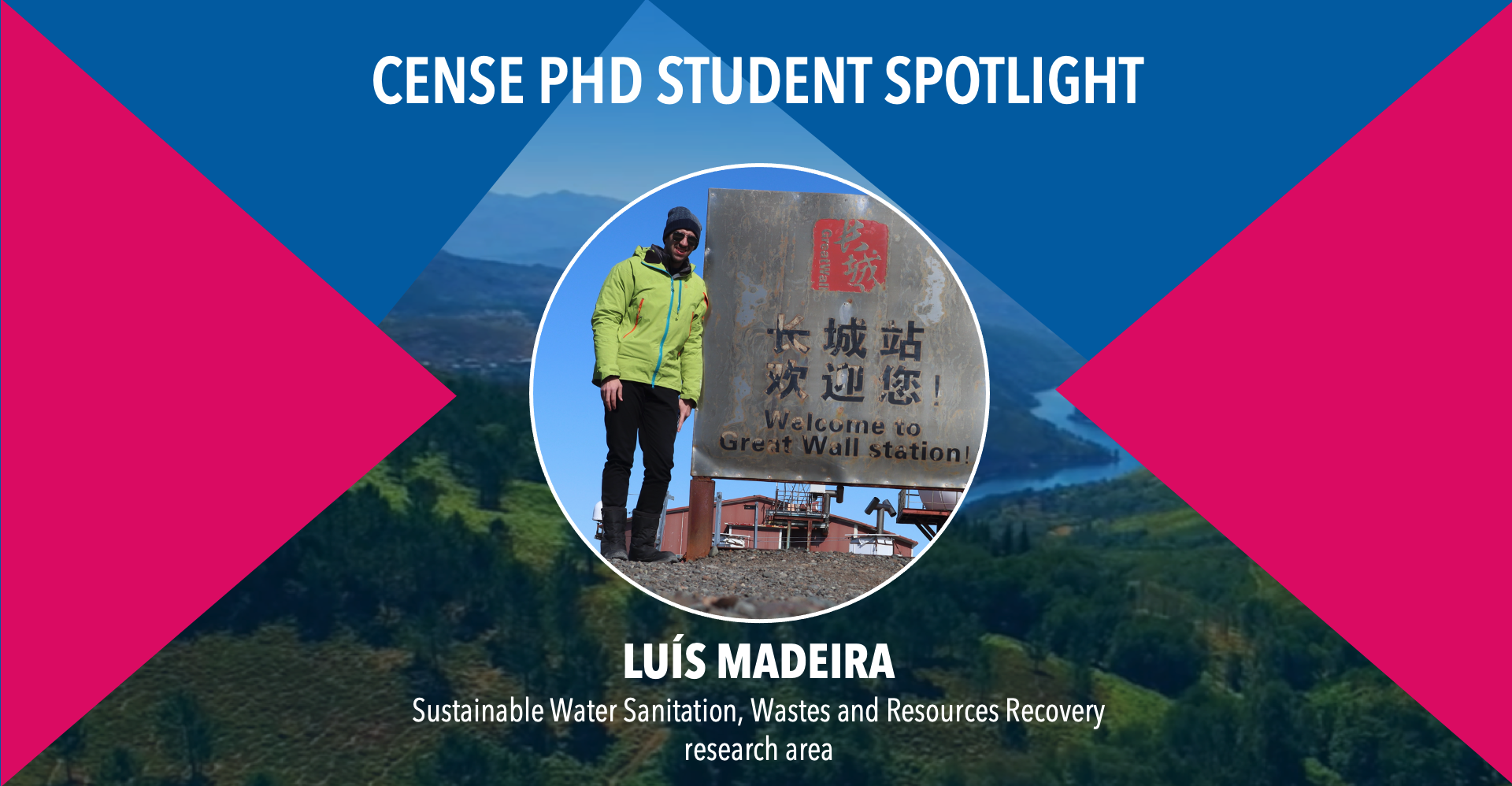 CENSE PHD STUDENT SPOTLIGHT
1. Tell us about yourself
My name is Luís Madeira, and I'm 34 years old. I'm from Faro. Usually, my hobbies are playing chess and playing football with friends. I'm an adventurous person. The last adventure (or madness for some people) was the trip to Antarctica (King George Island) to develop the research project "WHY Antarctica - WASTEWATERS FOR HYDROPONICS IN ANTARCTICA" within the scope of the PROPOLAR Campaign 2019-2020, that is, the objective was to produce lettuces by hydroponics using treated domestic wastewater. I was there in Jan/Feb 2020 for about 1 month and 1 week! I like to investigate, learn, and teach.
2. What are you researching?
My PhD research topic is "Valorization of slaughterhouse wastewater using different eco-innovative technologies". So, this work aims to develop new sequences for slaughterhouse wastewater treatment and valorization through innovative physical-chemical and biological processes, and the production of high-value products for agriculture. This work is being developed at the Polytechnic Institute of Beja and at the University of Algarve.
3. What impact on society would you like your research to have?
Some industries view wastewater as worthless waste. I would like my work to lead industries to see wastewater as an added value, which would contribute to a circular economy and sustainable development.
4. If you could pick one thing to change in the world, what would it be and why?
Given the current global circumstances in which we live due to COVID-19, I would choose to change the world with the creation and distribution of a vaccine for humanity. This vaccine would have the following cumulative effects: the cure against covid-19 (obviously!), solidarity, unity and compassion between people and the hope that better days will come.