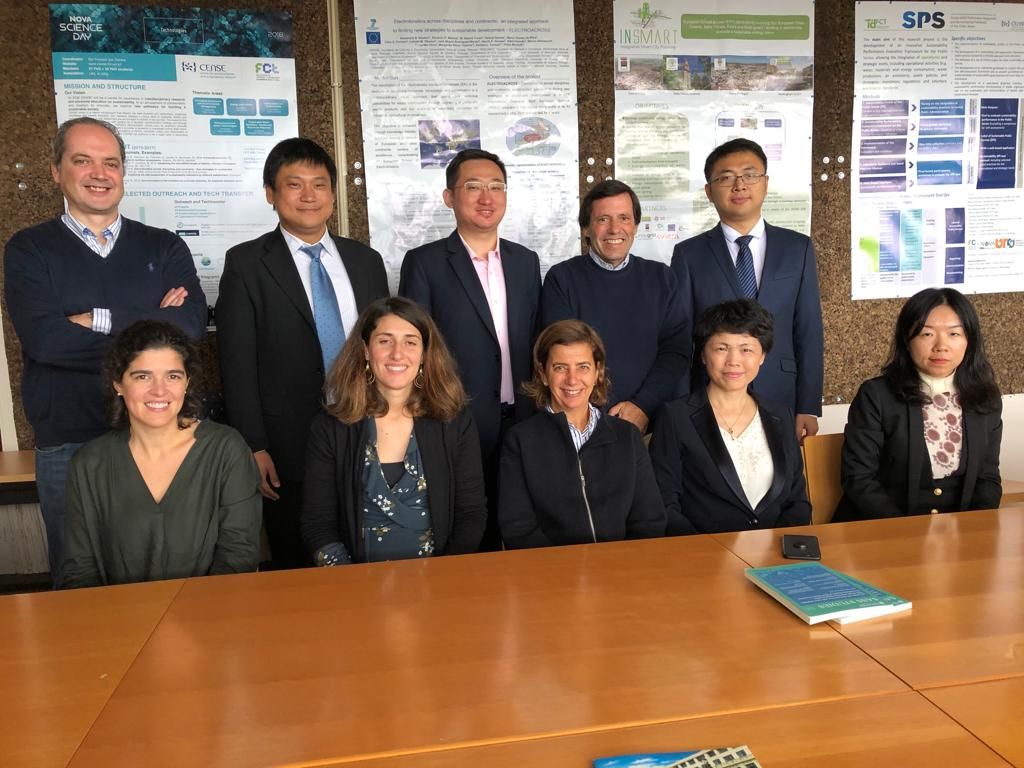 A delegation from the Institute of Ecology and Sustainable Development, Shanghai Academy of Social Sciences (IESD-SASS) visited CENSE on the 21st October 2019 and was received by CENSE coordinator, Rui Santos, and other researchers from CENSE: Paula Antunes, Nuno Videira, Ana Filipa Ferreira and Inês Cosme.
The delegation was composed by four reseachers and one translator, and was led by Dr. Fengqi Zhou, Director of the IESD.
The purposes of this visit were to establish a partnership between IESD and CENSE for future collaborations and to exchange experiences in research areas such as: Natural resource management & Ecosystem services; Green economy, circular economy & new business models; Governance and environmental management.