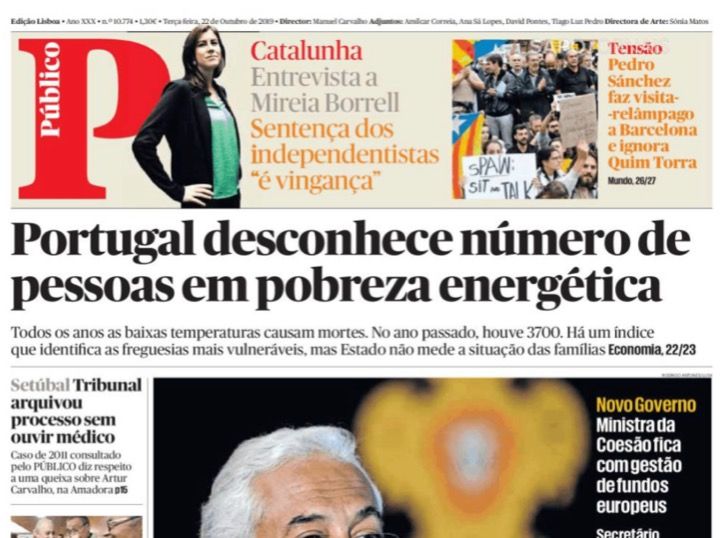 CENSE research on Energy Poverty conducted by João Pedro Gouveia, Pedro Palma and Sofia Simões have been highlighted again by one of the main Portuguese newspapers - Público (out on 22nd October 2019). The researchers characterized and mapped Energy Poverty vulnerability for all Portuguese civil parishes, highlighting the top 10 parishes more vulnerable to cold and heat.
Read the news online here  |  Download the news in pdf here
Following up the newspaper article, João Pedro Gouveia was interviewed for the public television channel RTP1 and talked about the key factors of Energy Poverty in Portugal and its regional distribution.