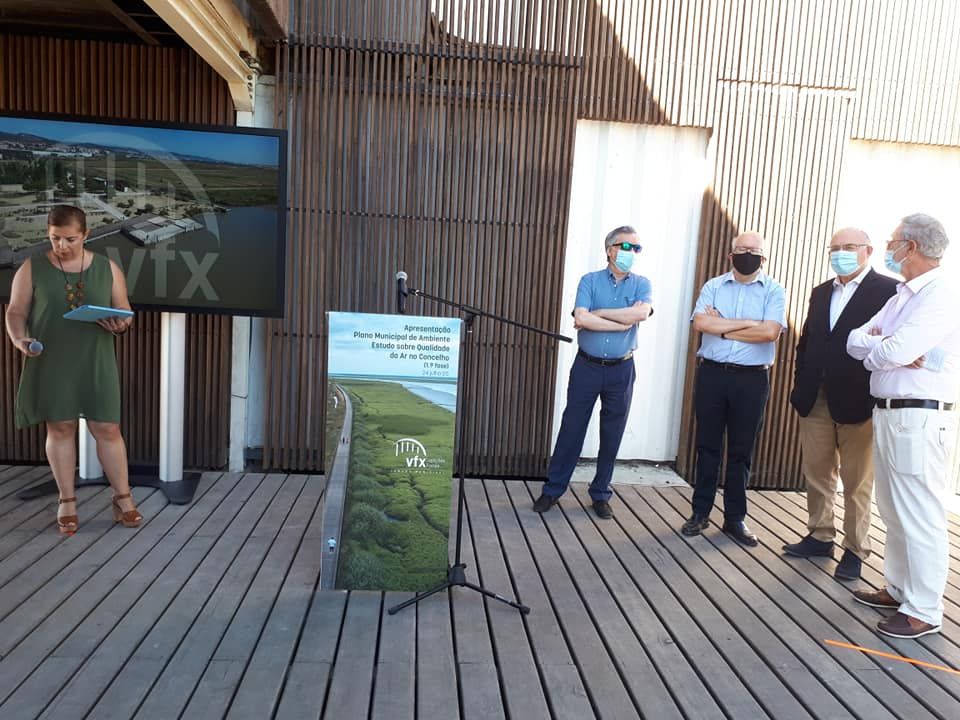 The study, conducted by Francisco Ferreira (coordinator), Paulo Pereira and Sofia Teixeira, revealed that in this Portuguese city with a heavy industrial presence, the industry does not assume a role as important as the number of vehicles that circulate daily in the municipality. Road traffic is the main cause of air pollution in the municipality of Vila Franca de Xira and the road EN10 section, which runs through Alverca, is considered to be one of the most polluted places.
The first monitoring phase took place between 30 January and 6 February this year, even before the pandemic stopped the country and had 46 sampling sites. In a comparative analysis with 2005, the year in which a study was also carried out on air quality in the municipality, it was concluded that there was a reduction in the average concentration of nitrogen dioxide (NO2) and sulfur dioxide (SO2) particles). Regarding No2, there was a reduction of 35,2 milligrams per cubic meter (mg/m³) to 12,1 mg/m³ and, in the case of SO2, a decrease from 6,9 mg/m³ to 1,8 mg / m³.
The full study will be publicly available on the municipality website in the end of 2020, when it is estimated that the second monitoring phase is also finished.
The presentation of the Municipal Environment Plan took place on the riverside of Póvoa de Santa Iria. Check the full speeches here!
Photo credits: Iris FM
On the media:
"Qualidade do ar de Vila Franca de Xira melhorou nos últimos 15 anos" (Sapo Notícias)
"Automóveis poluem mais que as fábricas no concelho de Vila Franca de Xira" (O Mirante)
"Os automóveis são a principal causa da poluição do ar no concelho de Vila Franca de Xira" (Iris FM)