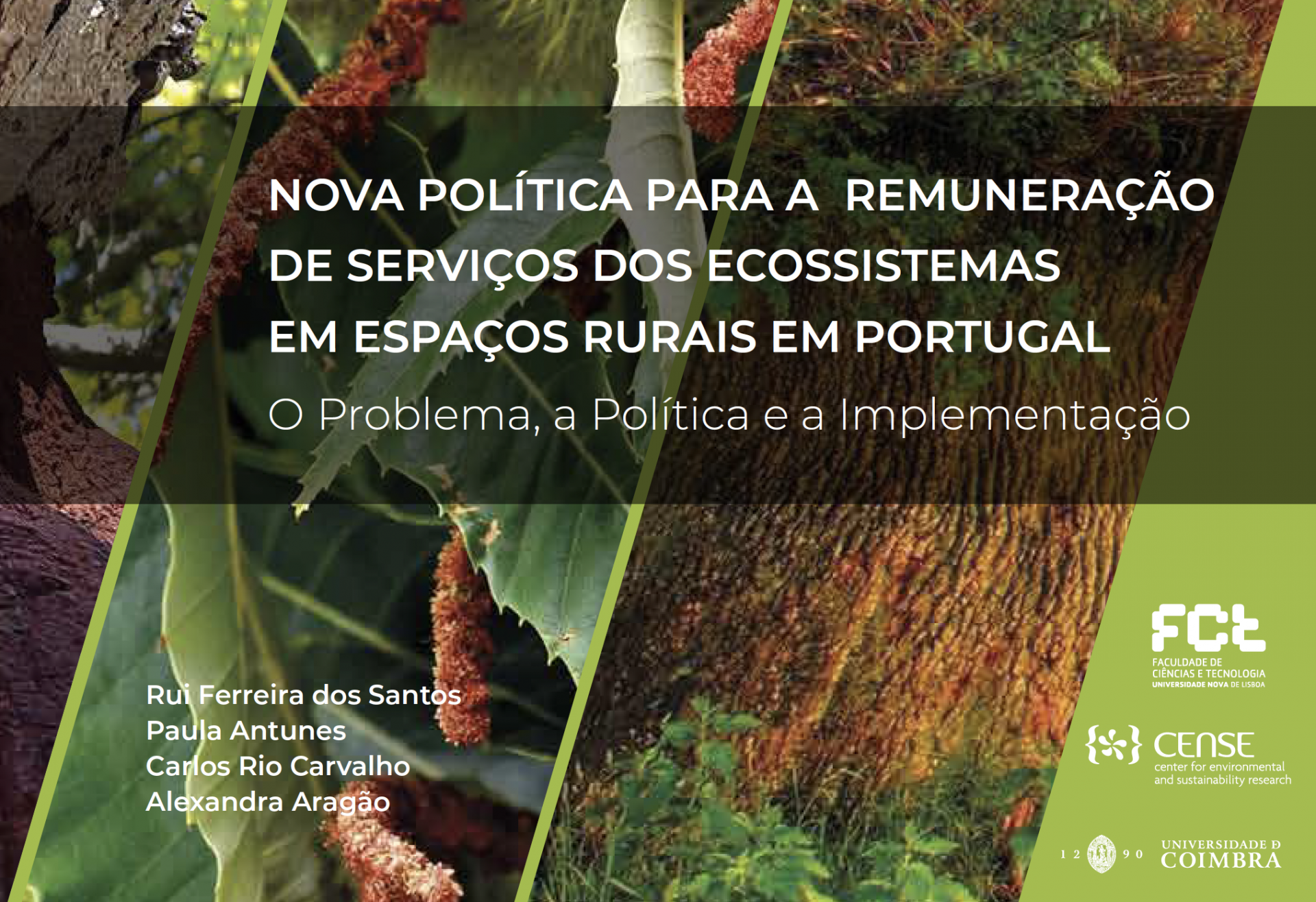 The final report of the project "Economic instruments for biodiversity conservation and payment for ecosystem services in Portugal" coordinated by CENSE and funded by the Portuguese Ministry for the Environment and Energy Transition was released in September 2019.
Get to know the project, the problematic around biodiversity conservation of rural areas in Portugal and the main challenges identified, the policy recommendations for the problems, the implementation strategy for the first two pilot areas (Área de Paisagem Protegida da Serra do Açor and Parque Natural do Tejo Internacional) as well as the identification of areas with potential for the future.
Download the full report (Portuguese only): Santos, R., Antunes, P., Carvalho, C. e Aragão, A., 2019. Nova Política para a Provisão e Remuneração de Serviços dos Ecossistemas em Espaços Rurais – o Problema, a Política e a Implementação. CENSE – Centro de Investigação em Ambiente e Sustentabilidade, FCT Universidade NOVA de Lisboa e Faculdade de Direito da Universidade de Coimbra. Fundo Ambiental, Ministério do Ambiente e Transição Energética. Lisboa. 45 pp. ISBN 978-972-8893-81-1.