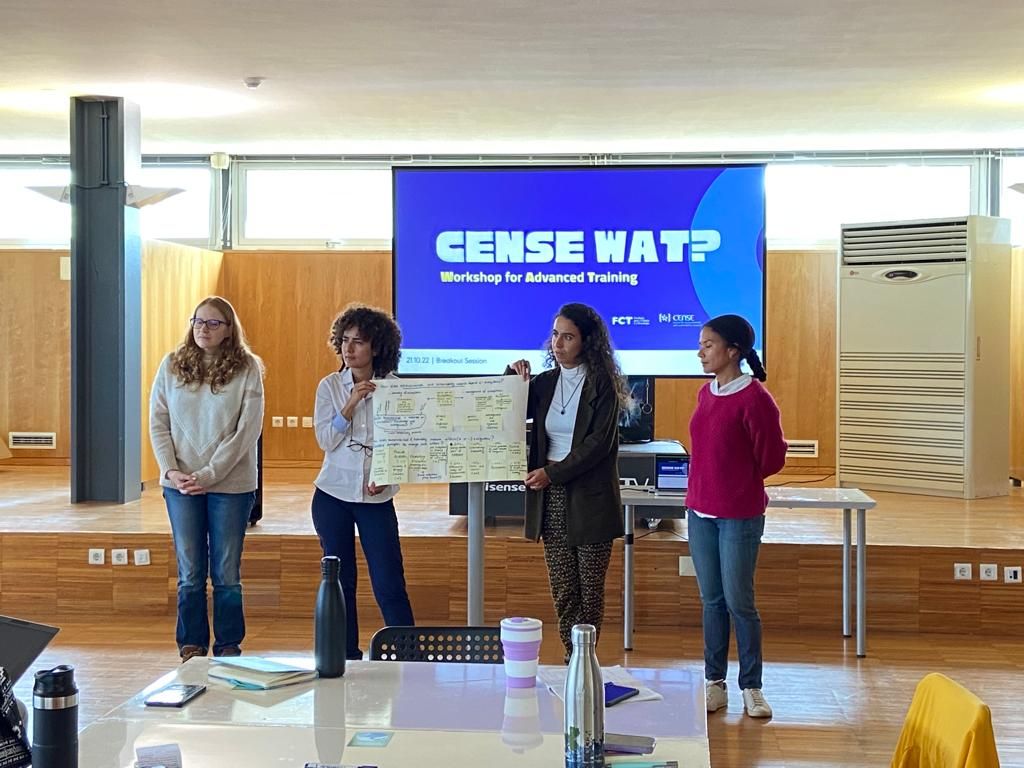 On the 21st of October we had the WAT? - Workshop for Advanced Training at CENSE coordinated by Prof. Maria Rosa Paiva.
Wat? is a CENSE annual initiative, under a new complementary format, especially targeting PhD students, while also counting on the collaboration of supervisors and CENSE PhD researchers.
For this first WAT? edition, we were fortunate to count on two keynote presentations by two excellent scientists and communicators, Prof. Larry Phelan, from the College of Food Agriculture & Environmental Science, The Ohio State University, USA, and Prof. Cristina Branquinho, Professor of Ecology at the Faculty of Sciences of the University of Lisbon and researcher at the CE3C at the Institute for Global Change and Sustainability, in Portugal.
The topic addressed this year was "Ecosystems" and its relevance for environmental and sustainability research, which are addressed to the global scientific community.
After the keynote talks the students had a breakout session led by Rita Lopes to discuss in groups how environmental and sustainability research depend on ecosystems and what knowledge is needed on ecosystems' functioning and
management.