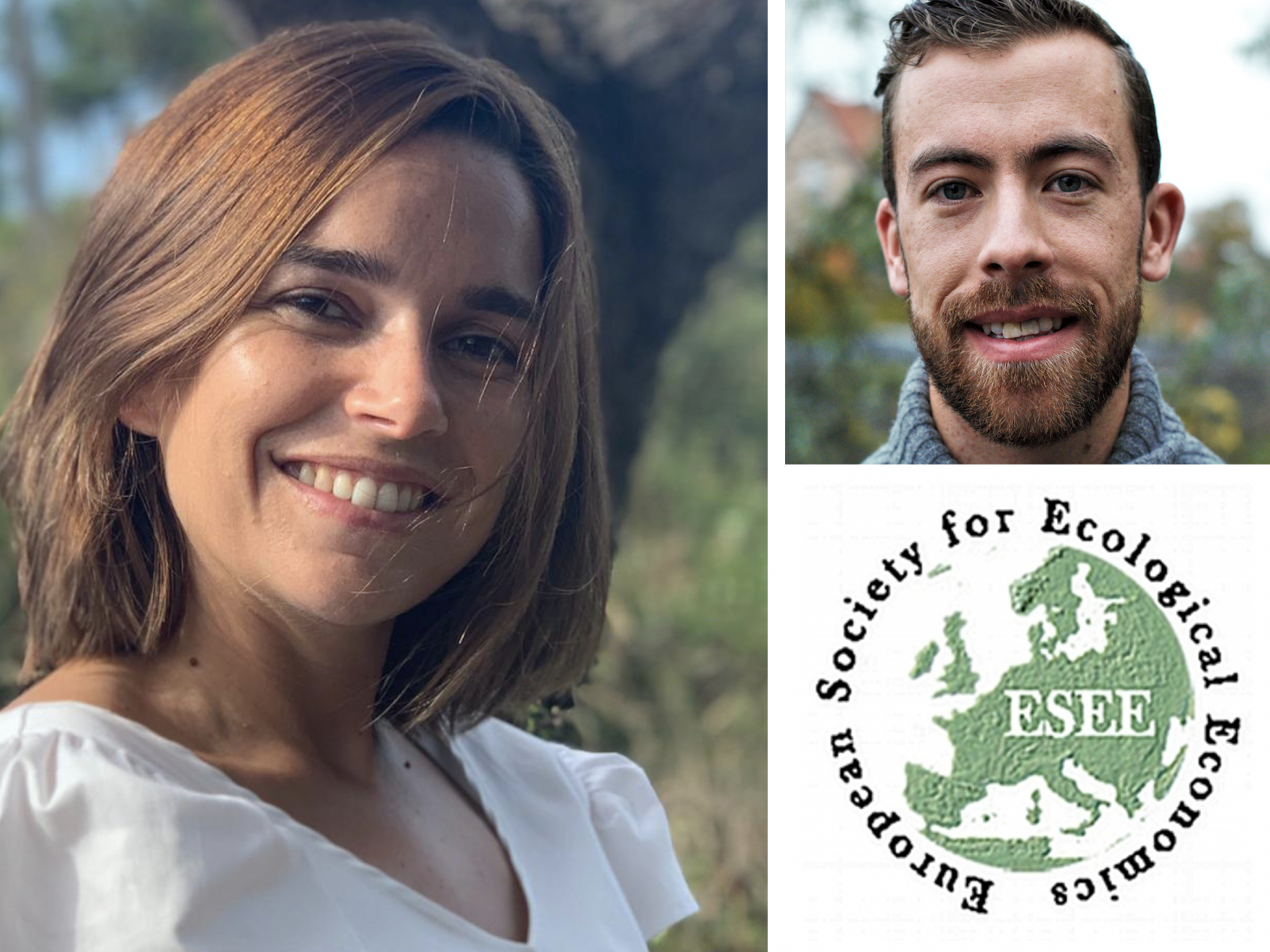 Rita Lopes was elected to the board of the European Society for Ecological Economics (ESEE), for the next 3-year mandate, while Nick Fitzpatrick was also elected as the student representative at the ESEE board.
ESEE is the European branch of the International Society of Ecological Economics (ISEE). ESEE is a non-profit, member-governed, organisation dedicated to advancing the understanding of the relationships among ecological, social and economic systems for the mutual well-being of nature and people.
Congratulations Rita and Nick!