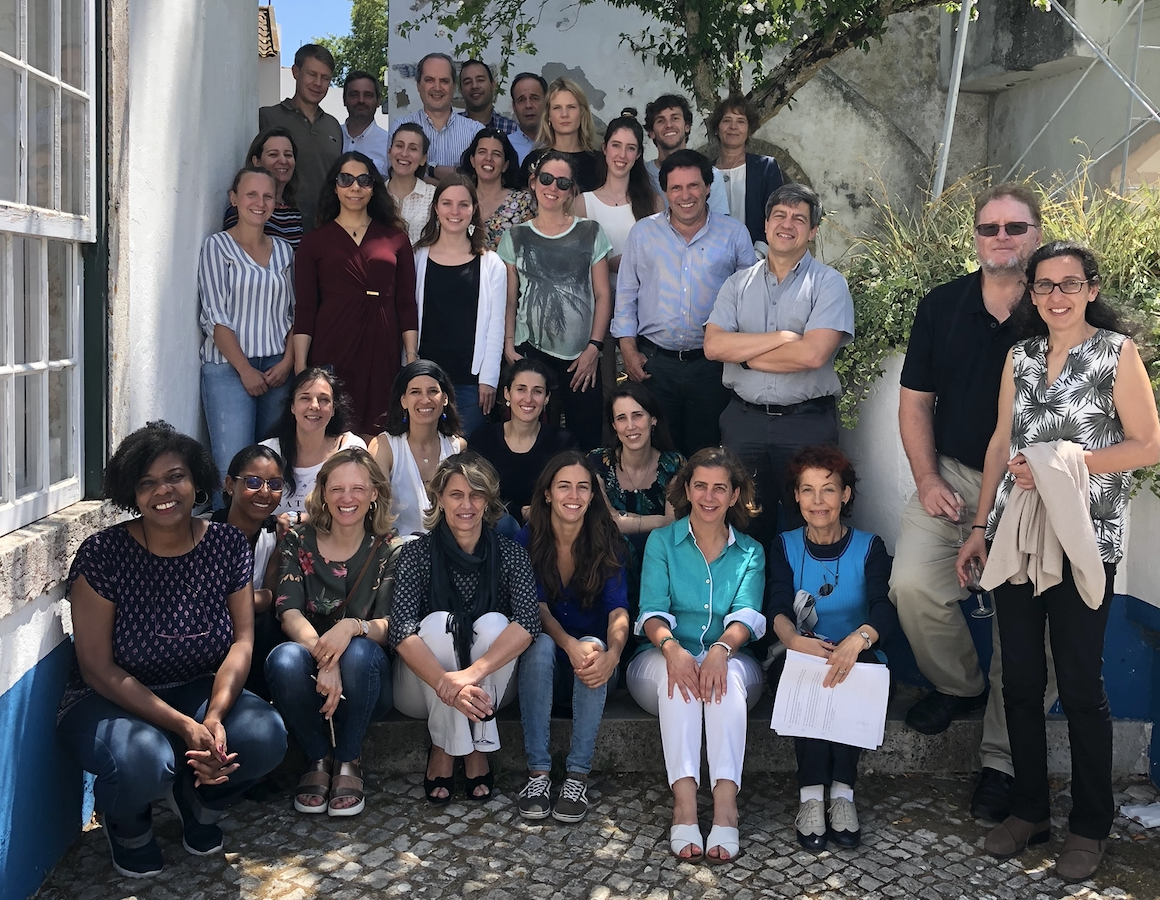 CENSE member and PhD coordinator Paula Antunes organized the 4th Seminar from the FCT NOVA PhD on Environment and Sustainability, between 3-5 July 2019.
Invited speakers:
- Maria José Costa (President of Amonet - Portuguese Association of Women in Science): "Women in Science"
- Joana Lobo Antunes (IST-UL): "Talking about our research with the non experts - can we make them care?"
- Ana Malvaut (LAQV, FCT NOVA) and Inês Cosme (CENSE, FCT NOVA) gave talks about their PhD journey.
- Antje Disterheft (CENSE, FCT NOVA) facilitated the workshop "Visualizing my research project with systemic constellations - getting new insights and overcoming blockages.
CENSE PhD students that presented their work:
- Cátia Magro: "Advances in applyed electrokinetics"
- Christoph Buermann: "Cross evaluation of Ecosystem Service in respect of scientific research, social understanding and market needs for Portuguese vineyards"
- Cristina Rocha: "Design for sustainability (DfS)"
- Hinrika Dröge: "Driving sustainability through circular economy performance assessment in central public sector organizations"
- Justin Roborg-Sondergaard: "Restoring Nature to Natura 2000"
- Margarida Lopes "Evaluation of the impact of the Lisbon airport on the ultrafine particles concentration in the surrounding urban area"
- Mariana Perera: "Assessing technologies in a degrowth scenario"
- Natacha Klein: "Integration of Circular Economy in central public sector organizations: Examination of practices, drivers and barriers"
- Rosa Coelho: "Indicators of water resources planning and strategic environmental assessment processes"
- Selma Djelid: "Temporal dynamics of the floristic diversity of a proposed hot spot, Djebel Antar, in the SW of Algeria"
- Thomas Lei: "Air quality in Macao – From assessment to measures and forecast"
- Vanda Lopes: "Electro-assisted extraction of critical raw materials from secondary resources"
CENSE members that were involved in the event:
Antje Disterheft, António Câmara, Francisco Ferreira, João Joanaz de Melo, Júlia Seixas, Maria Rosa Paiva, Mahsa Mapar, Michiel Daam, Nuno Videira, Rui F. Santos and Teresa Calvão.