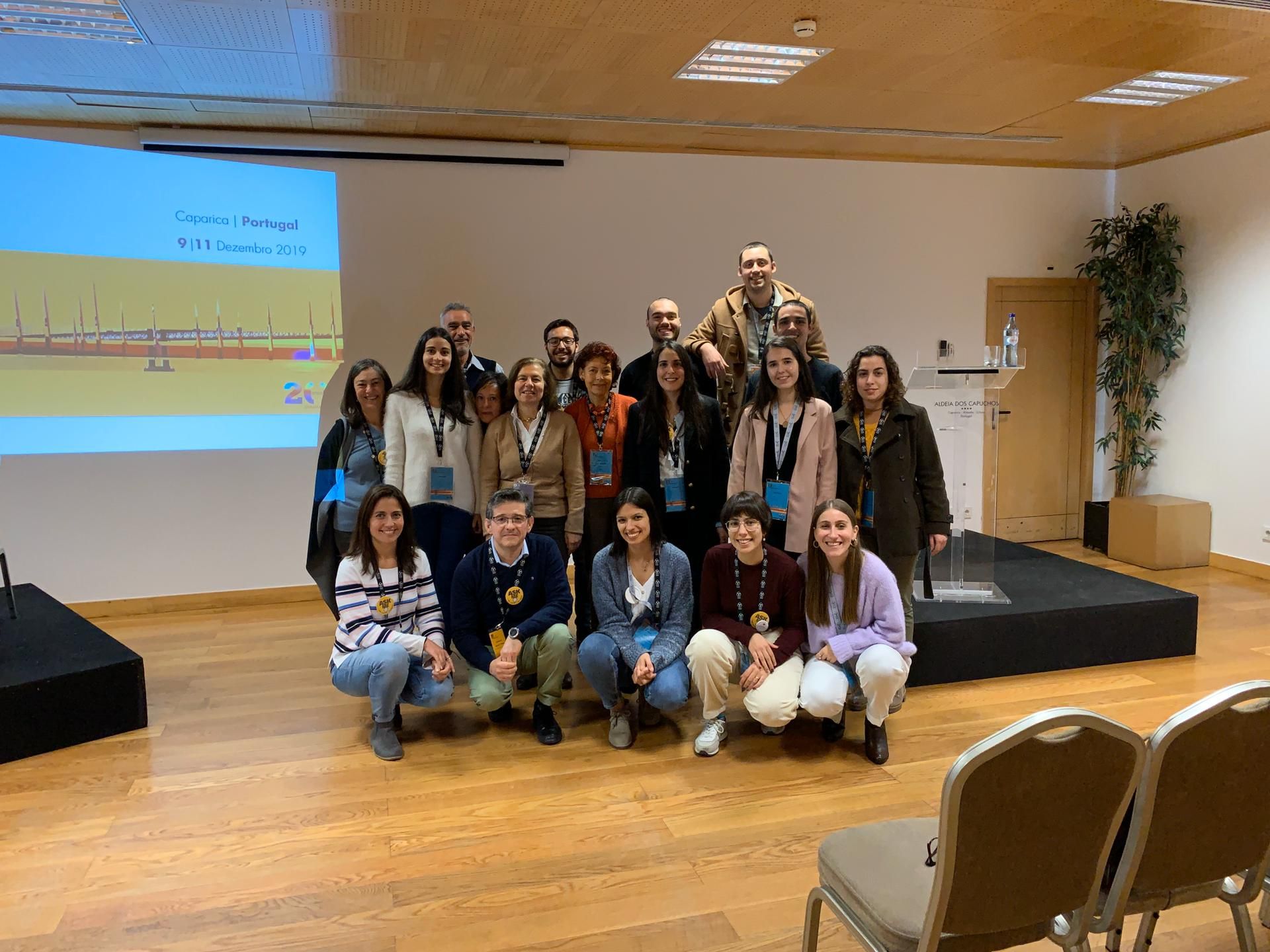 CENSE and the Resolution Lab sponsored the "11º Encontro Nacional de Cromatografia" (11ENC), the only national symposium that focuses on pressure and electrodriven microcolumn separations and related techniques. The symposium, organized by FCT NOVA, was held December 9th - 11th, 2019 in Hotel Aldeia dos Capuchos, Congress Centre, Caparica, Portugal.
The symposium had 170 attendees that presented 4 Plenary Lectures, 40 Oral communications, 14 Flash Oral Presentations by young scientists and 84 Poster communications.
Eduardo Mateus was a member of the Organizing Committee, Scientific Committee and Local Organization. Nazaré Couto and Paula Guedes were members of the Local Organization.
Other CENSE members that participated in the event: Alexandra Ribeiro, Cátia Magro, Maria Rosa Paiva and Sofia Branco.
 Posters submitted by CENSE members:
Control of the dry wood termite Cryptotermes brevis – semiochemicals potential role (O. Guerreiro, E.P. Mateus, P. Borges, M.R. Paiva)

Decoding the chemical ecology of the eucalyptus weevil Gonipterus platensis (Coleoptera, Curculionidae) (S. Branco, E.P. Mateus, M.D.R. Gomes da Silva, M. Pereira, D. Mendes, S. Schütz, M.R. Paiva)

Development of target methods for triclosan monitorization in effluents at trace levels using gas chromatography-triple quadrupole mass spectrometry and electronic tongues (C. Magro, D. Mendes, F. Freitas, M. Silva, A.B. Ribeiro, E.P. Mateus)

Electro-reactor as a polishing step for the removal of emerging organic contaminants from wastewater: microcosm scale (N. Couto, C. Gonçalves, J.P. Dionísio, E.P. Mateus, A.B. Ribeiro, P. Guedes)

Fate of emerging organic contaminants in soil after irrigation with reclaimed wastewater: decay and by-products identification (P. Guedes, C. Martins, N. Couto, E.P. Mateus, C.S. Pereira, A.B. Ribeiro)

Very Fast analysis of TCA In cork Disks by HS-SPME GC/MS/MS – A Proof-of concept (C. Santos, R. Cres , M. Gomes da Silva , E.P. Mateus)